To best serve our patients, we have created a Preferred Patient program. As a Preferred Patient, you can have your prescriptions shipped to your home for FREE and save 15% off all over-the-counter items in the pharmacy. The Preferred Patient program has a $50 annual fee and you will be charged at registration.
Save Time and Save Money by becoming a member today!
Complete the form below to receive your Preferred Patient Card.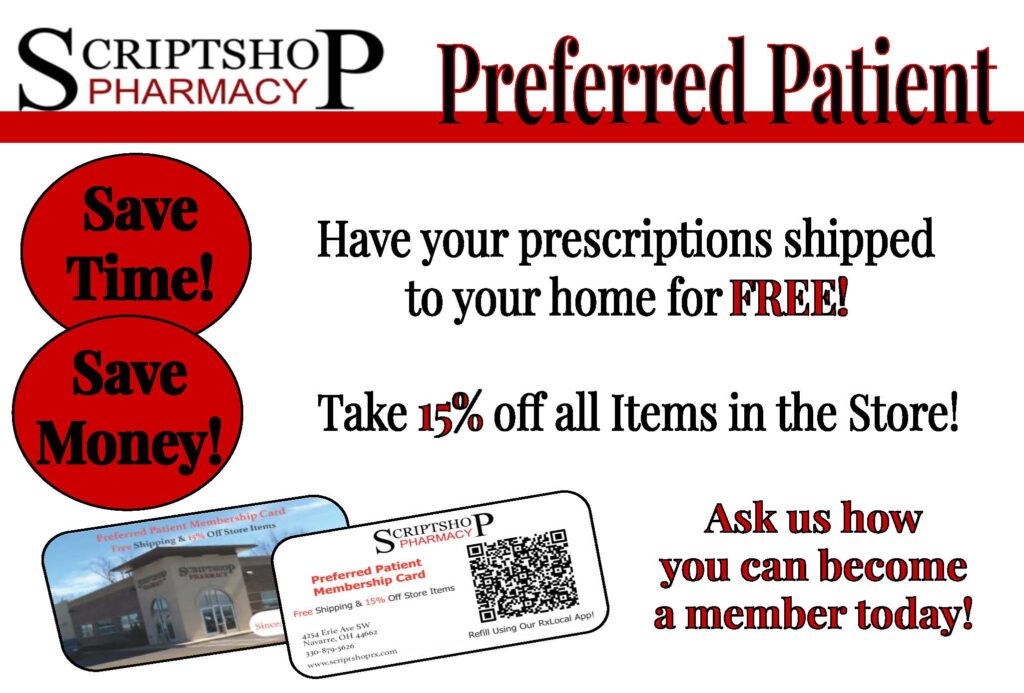 Preferred Patient Enrollment Form